The dogwood tree is one of my personal favorites. Beautiful white or pink flowers in the spring, shade in the summer, striking red leaves in the fall, what more could one ask? Under the dogwoods the world is yours to consider, to regard with peaceful clarity, or to fantasize on what might yet be. I intend this music as a complement to your meditation under the dogwoods, or wherever else you may be. May all your favorite fantasies become real.

This album is dedicated to the memory of my grandmother, Helen A. Boruff. She was always a source of love and support to me, and the world is a better place for her life and works.
Under the Dogwoods is a recording of instrumentals featuring the mountain dulcimer, with some guitar and synthesizer in the mix as well. The music comes from a number of sources, England, Ireland and the continent, as well as some of my own compositions. Jerry Rockwell is helping with the production, and plays on some of the tracks, and Bob Bellamy is the recording Engineer.
I've made heavy use of my Rockwell hollow body electric dulcimer on this project. It was a real joy to work with, and I love the sound we got with it. We fed the pickup's signal to a Gallien Krueger amp in an isolation booth and mic'ed the amp. We also recorded the acoustic sound of the instrument with a pair microphones and mixed the acoustic sound with the electric sound on the finished recording. I was really pleased with the result, and I hope you will be too.
The release date is September 2005.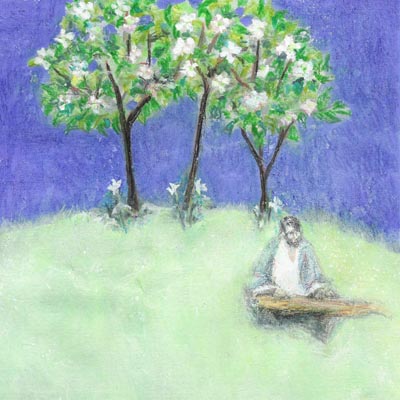 The list of tunes that you'll find Under the Dogwoods is below. Almost half of them are original compositions, or improvisations. The recording is now complete, and available for sale. Go to the Ordering page to make your purchase,

1: Under the Dogwoods – S.K. Smith " 2004
2: Blind Mary — Turloch O'Carolan
3: Spring In Russia — S. K. Smith 2004
4: Pavanne d'Angleterre – Claude Gervoise
5: Celtic Knots — improv by S.K. Smith and J.C. Rockwell
6: Dancing 'til the Morning — S. K. Smith 1985
7: Fughetta by Pachelbel — Johan Pachebel
8: God Rest ye Merrie Gentlemen
9: Forever More — S K Smith 2003
10: Coleraine Jig
11: Memories of Silence — S.K. Smith 1996
12: The Wind that Shakes the Barley
13: What if I Never Speed — John Dowland
14: Eastern Mist — improv by S.K. Smith and J.C. Rockwell
15: The Waters of Holland
16: Nonesuch:
17: Now I Remember — S.K. Smith 2004
18: The Touchstone
19: Rose Red
20: Saint Martins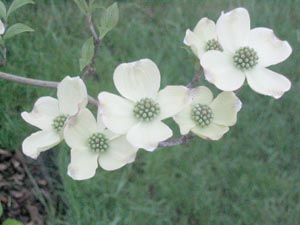 [ Home | Bio | Links | Recordings | Books | Ordering | The Virtual Classroom | Workshops ]